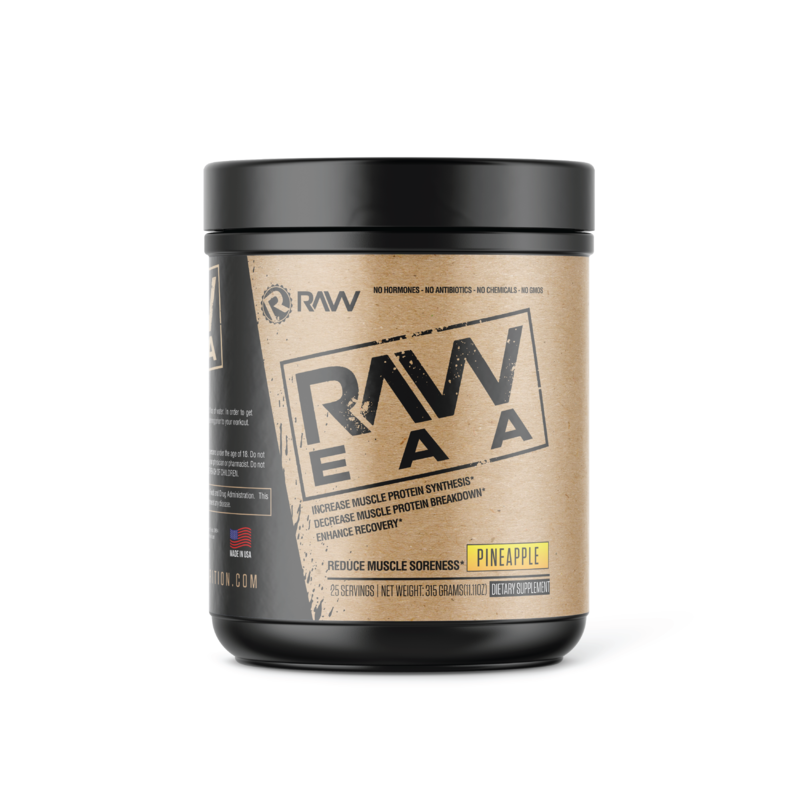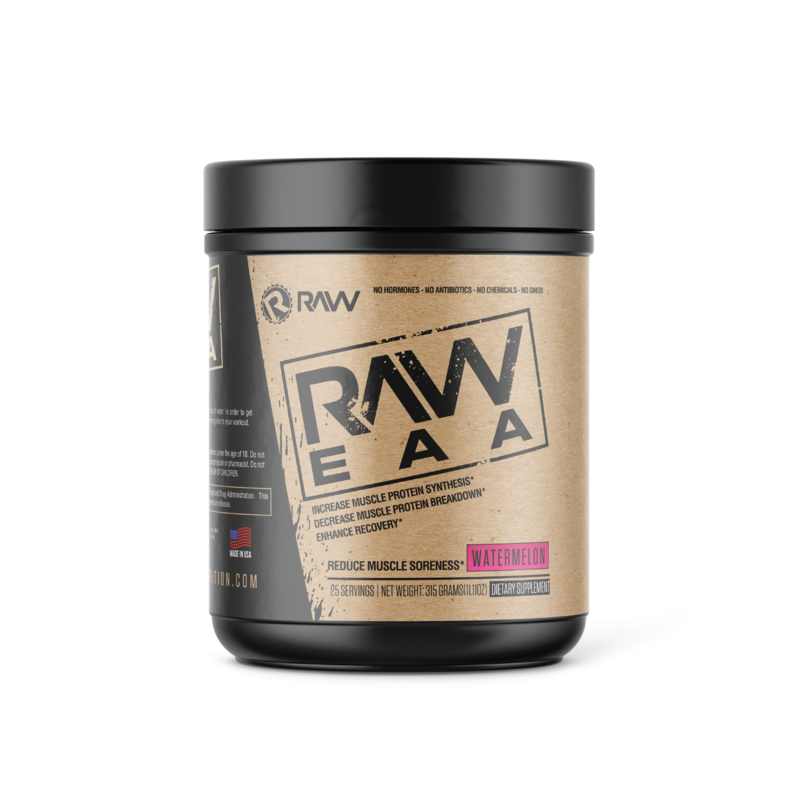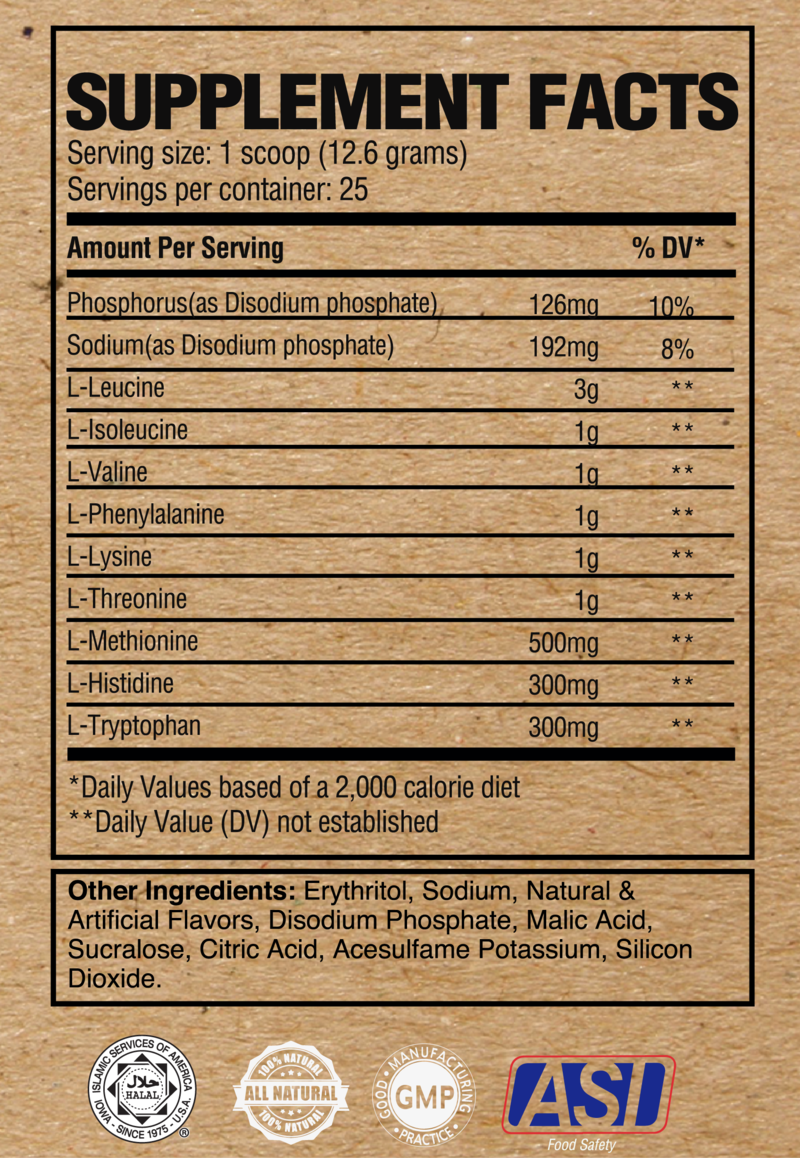 EAA - ESSENTIAL AMINO ACIDS
$39.95
$0.00
Details:
| | |
| --- | --- |
| SKU | 860003838273 |
| Weight | 0.86 lb |
Description

Nutrition Facts

Reviews
WHAT ARE THE BENEFITS OF RAW EAA'S (ESSENTIAL AMINO ACIDS)?
HELPS TO INCREASE PROTEIN SYNTHESIS
RAW Essential Amino Acids help to establish an increased response of muscle protein synthesis in athletes following resistance exercise. The composition of a balanced EAA formula creates a highly anabolic environment within the human anatomy during and following exercises of various sorts. Studies show that EAA's improve lean body mass and basal muscle protein synthesis in individuals, as well as the acute anabolic response to supplementation with EAA's maintained over time can help to improve lean body mass in healthy individuals. 
Read A Detailed Breakdown Of How This Process Works Here 
AIDS IN DECREASING MUSCLE BREAKDOWN
RAW Essential Amino Acids help to decrease muscle breakdown. All 9 Essential Amino Acids contain proteins that provide structure to all cells, especially those found in muscle tissue and place a role in growth as well as helping to decrease muscle breakdown helping you train harder And longer during each and every training session.
Read A Detailed Breakdown Of How This Process Works Here
WORKS TO ENHANCE RECOVERY & REDUCE MUSCLE SORENESS
Of the 20 Amino Acids, nine cannot be produced by the body and are essential to human health, boosting athletic performance and general well-being. Essential Amino Acids also play a role in growth, repairing muscle tissue, building muscle, moving nutrients, and initiating chemical processes in the human body.
Read A Detailed Breakdown Of How This Works Here
EXPERIENCE THE BENEFITS OF RAW ESSENTIAL AMINO ACIDS
Increase Muscle Protein Synthesis
Decrease Muscle Protein Breakdown
Enhance Recovery
Reduce Muscle Soreness