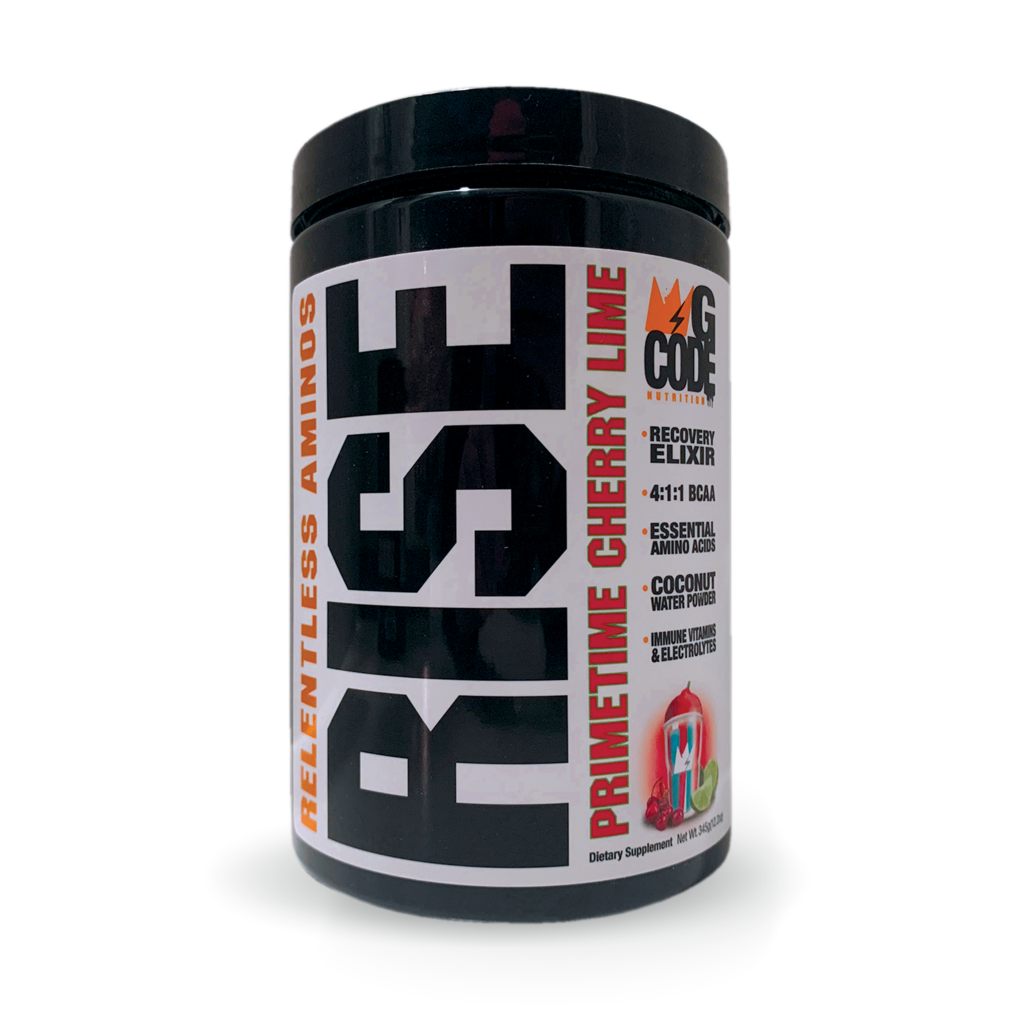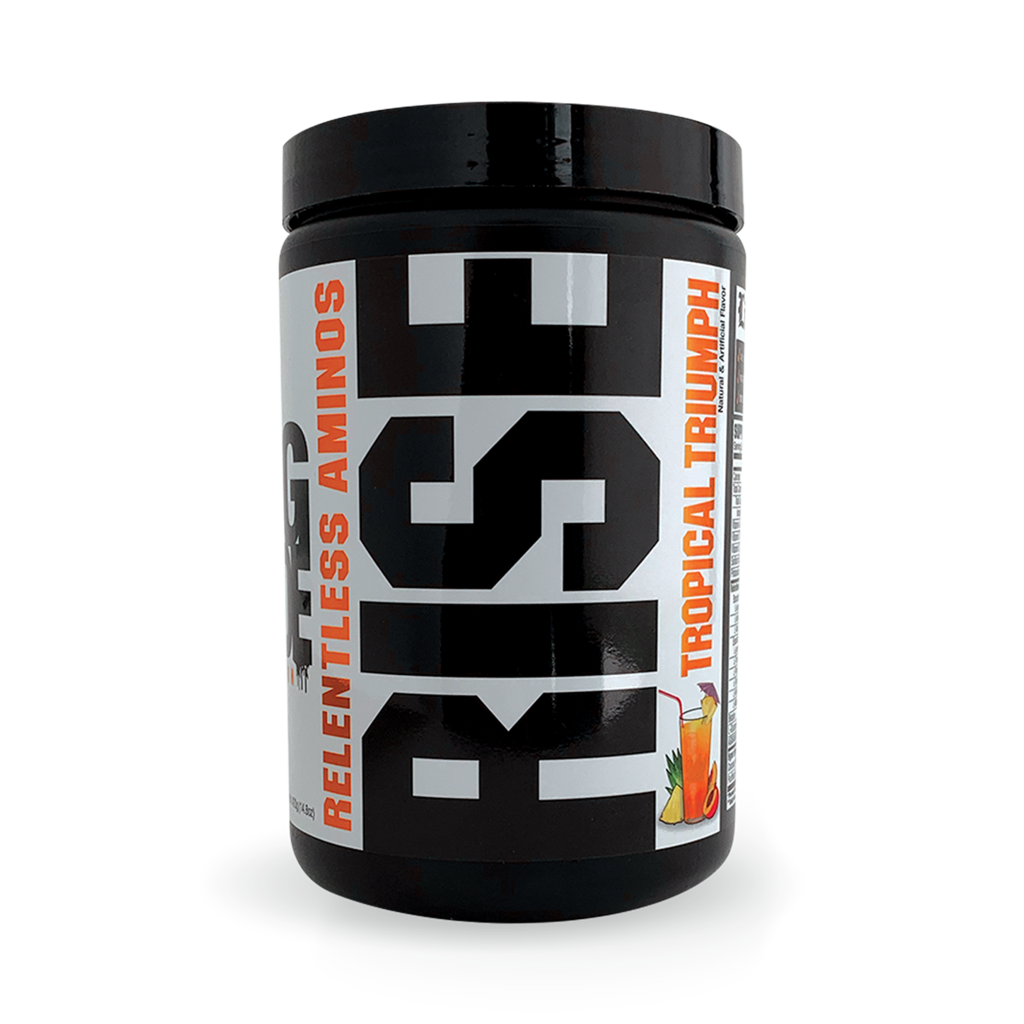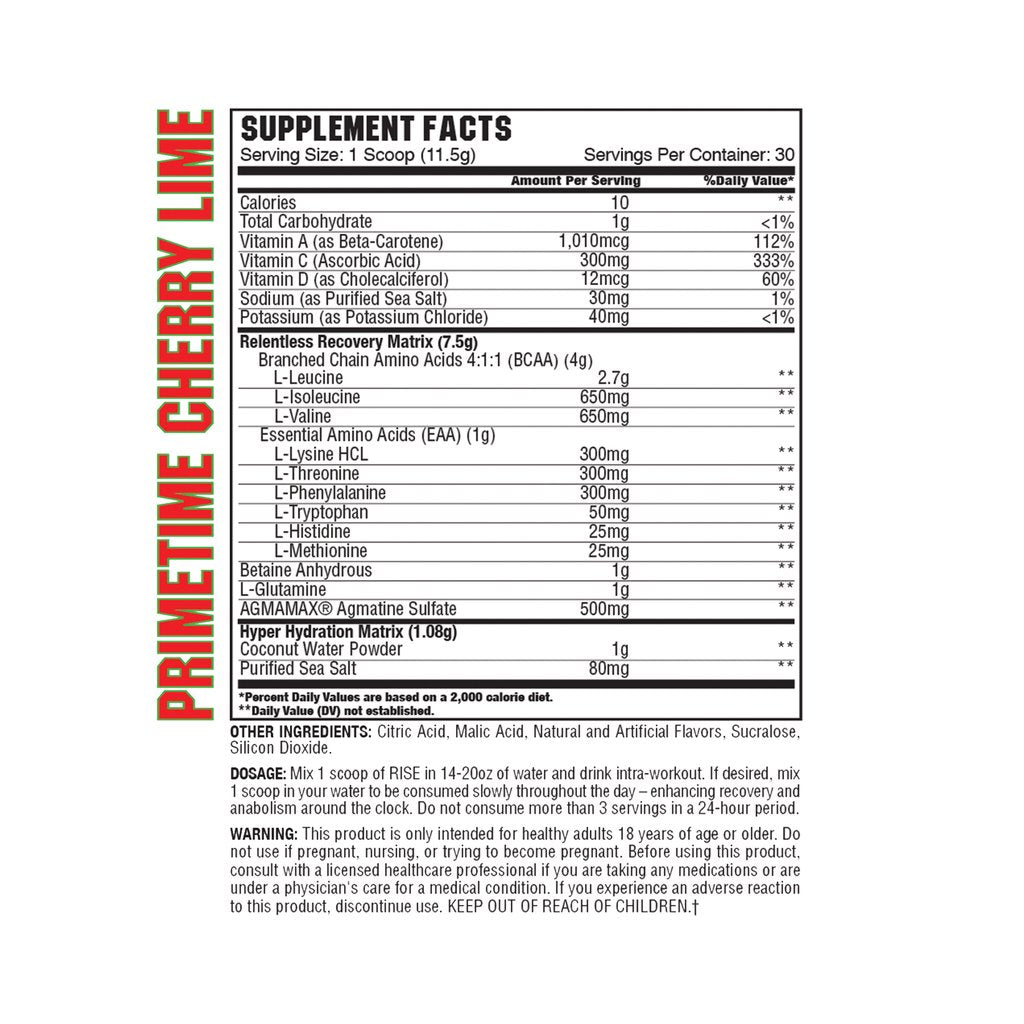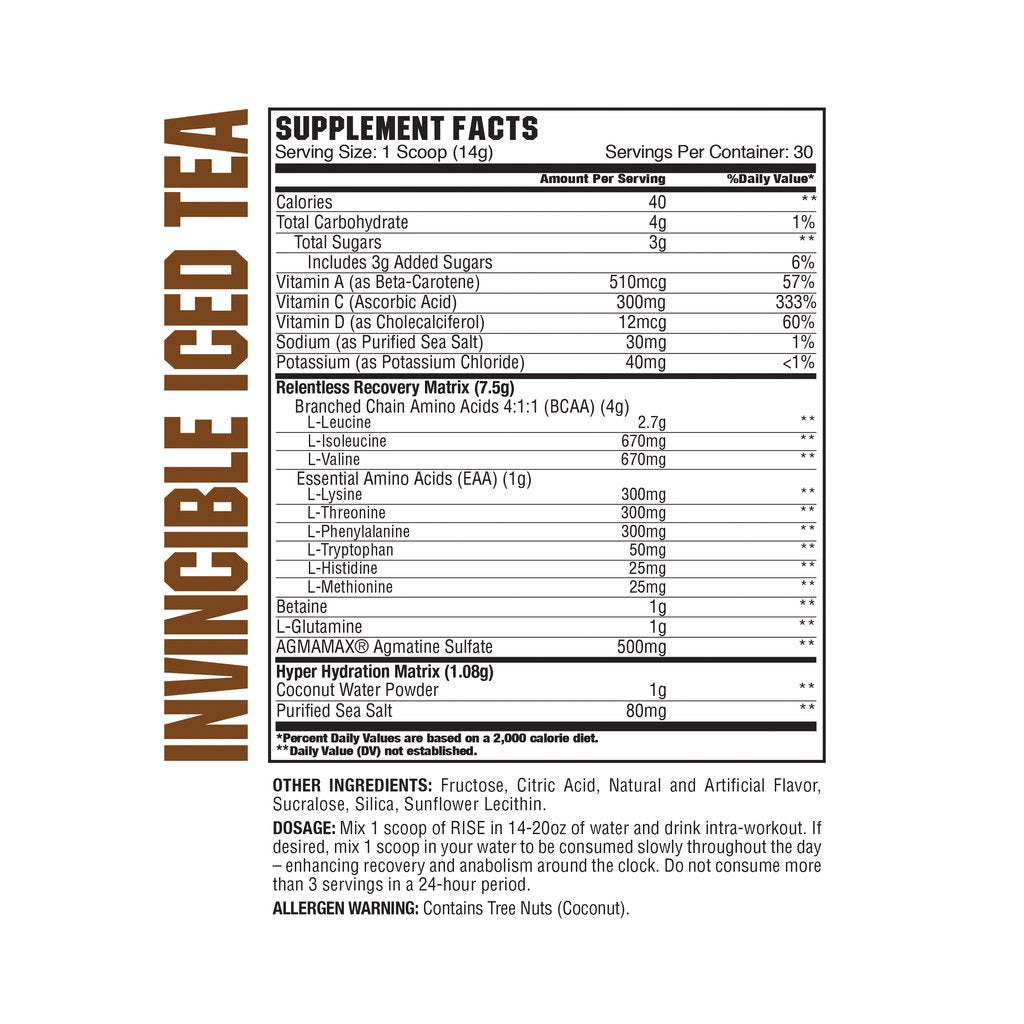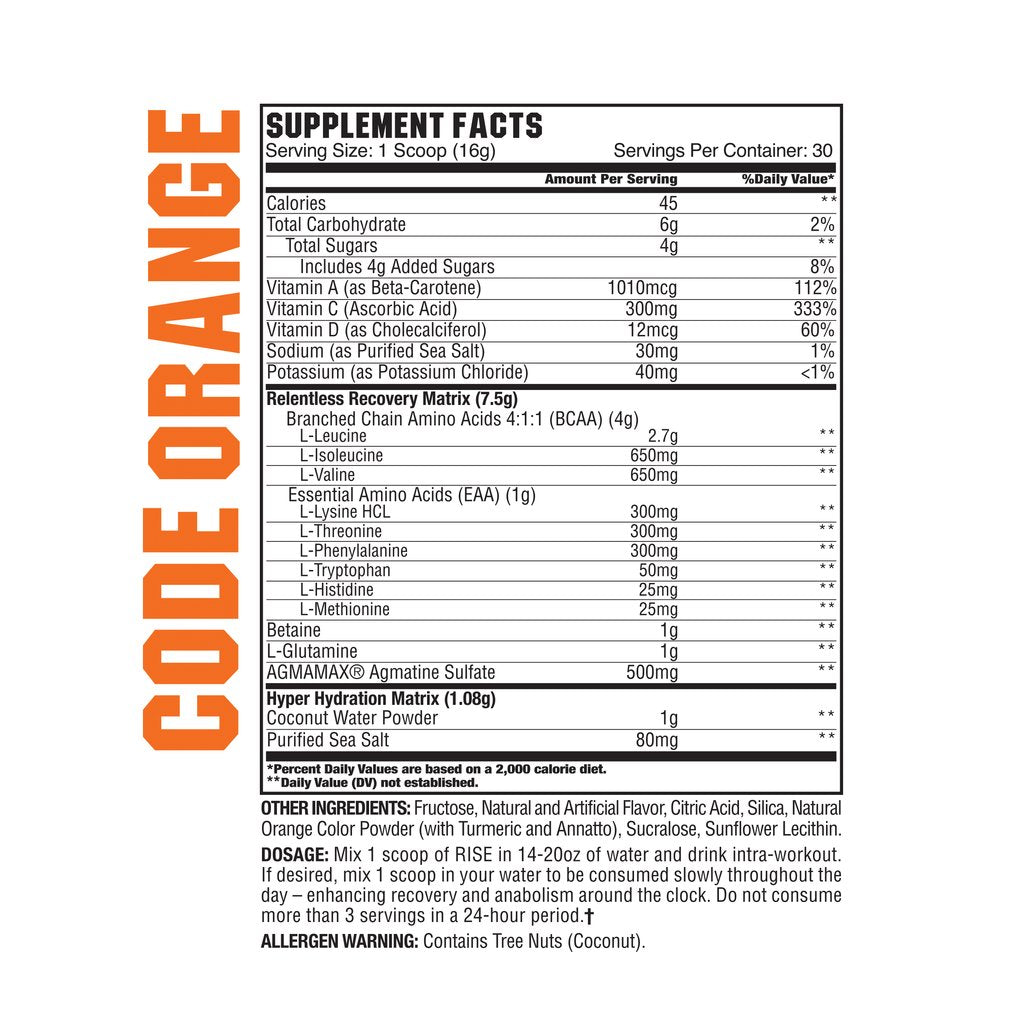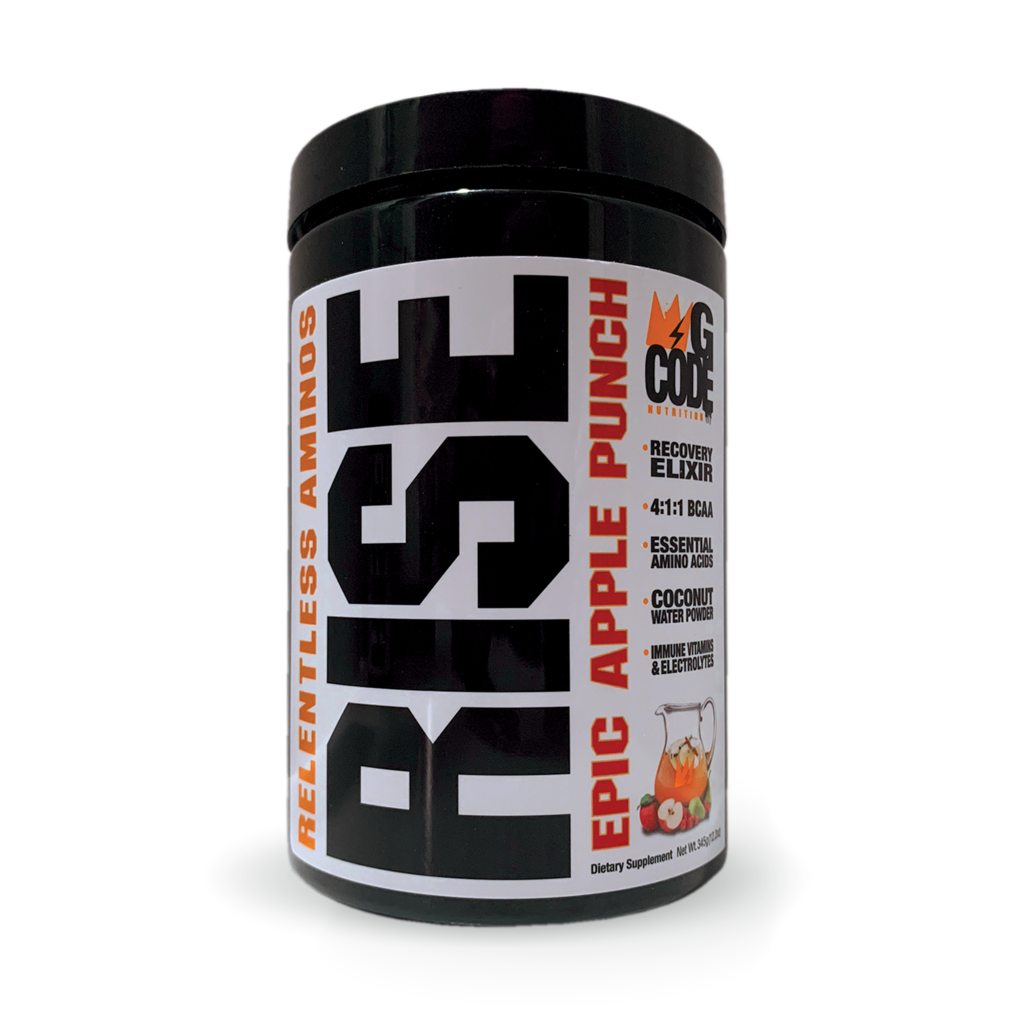 RISE: Relentless Aminos (BCAA)
$39.99
$0.00
Details:
| | |
| --- | --- |
| SKU | 855816007343 |
| Weight | 0.0 lb |
Description

Nutrition Facts

Reviews
The original BCAA Recovery Elixir is back and reloaded. Better than ever. 4:1:1 BCAA, Glutamine and Betaine, but now loaded with EAA and patented AgmaMax. And thats just the potent muscle recovery portion of the formula. Ideal for hydration, it makes typical sugary sports drinks obsoletepacking coconut water powder, sea salt and electrolytes into each hydrating scoop. Plus Vitamins C and D3 for immune support. Drink it from daylight to dusk and dawn again, plus a scoop intraworkout, keeping a steady stream of recovery nutrients in your system all day long helping you stand up to the stresses of the hardest training and the most hectic life in the real world. Get it now, in the long-coveted brand new Invincible Iced Tea flavor.

NOW AVAILABLE IN LEVEL UP LEMONADE!
The iron games first ever Recovery Elixir is back and better than ever, now in its third, soon to be legendary flavor. Loaded with...
4:1:1 BCAA

EAA

Glutamine

Betaine

AgmaMax Agmatine

Coconut Water Powder

Sea Salt

Electrolytes

Immune-Support Vitamins
RISE was designed to make you resilient against the rigors of the hardest training, the most unrelenting schedule, the most ambitious life in the real world. Designed for intraworkout or steady refreshment all day long, providing a sustained stream of recovery nutrients, RISE is now available in the Summer-centric, 4th of July-inspired Limitless Lemonade allowing you to Be Relentless, while enjoying the best tasting amino supplement in the game.